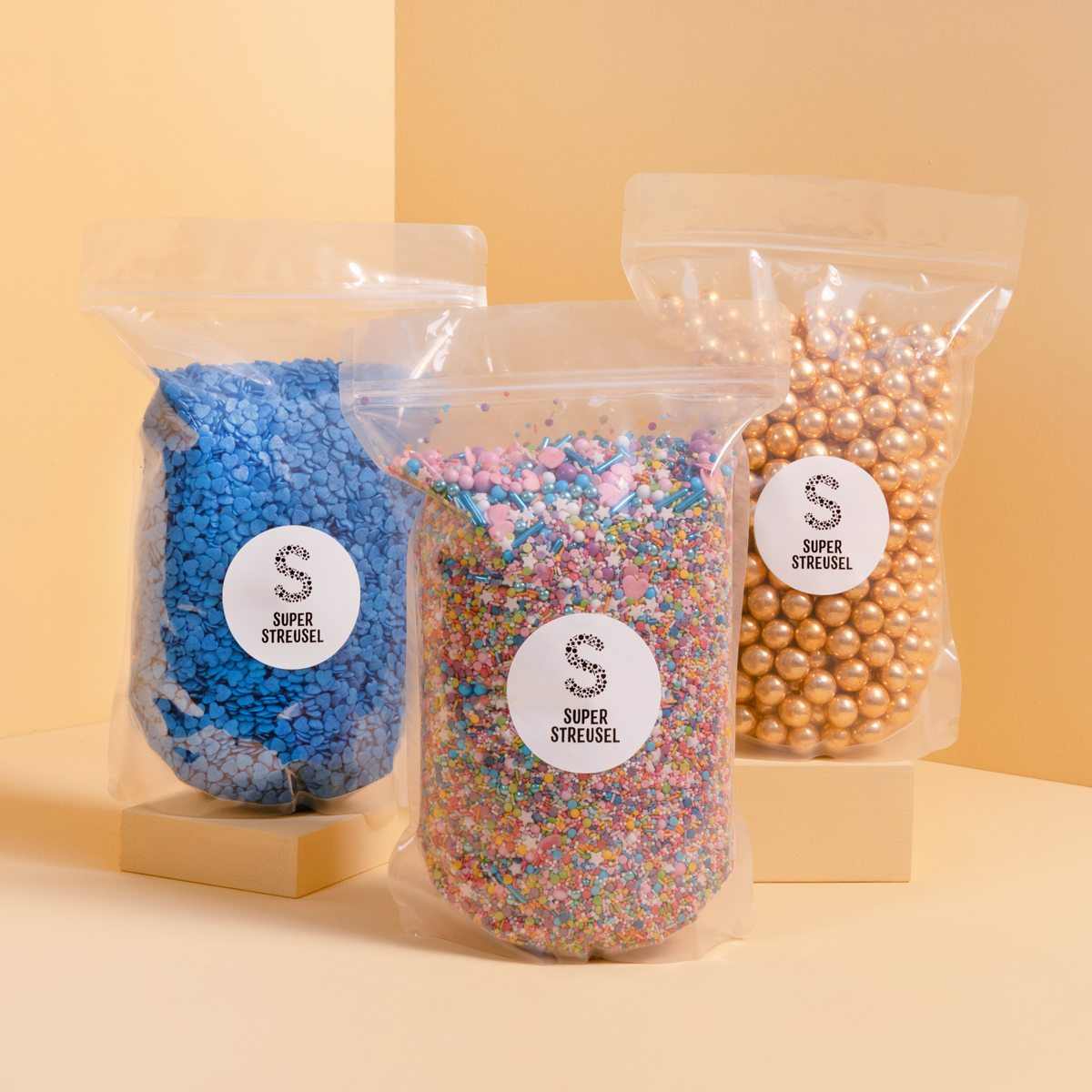 Bulk
Do you need larger Quantities of Sprinkles for your Café, Pastry Shop, Restaurant or Hotel?
Then you've come to the right Place! Order any Sprinkle Mix in larger Quantities and benefit from attractive Quantity Discounts.
Colorful Mixes
Single Coloured Mixes
Organic & Vegan Mixes
Bead Mixes
Cocktail Sprinkles

Sizes:
90g
180g
2kg Bag (4kg, 6kg, 8kg, 10kg...)
12.5kg Box
Feel free to contact us for more Information on larger Order Quantities or special Requests.
All Sprinkles Mixes