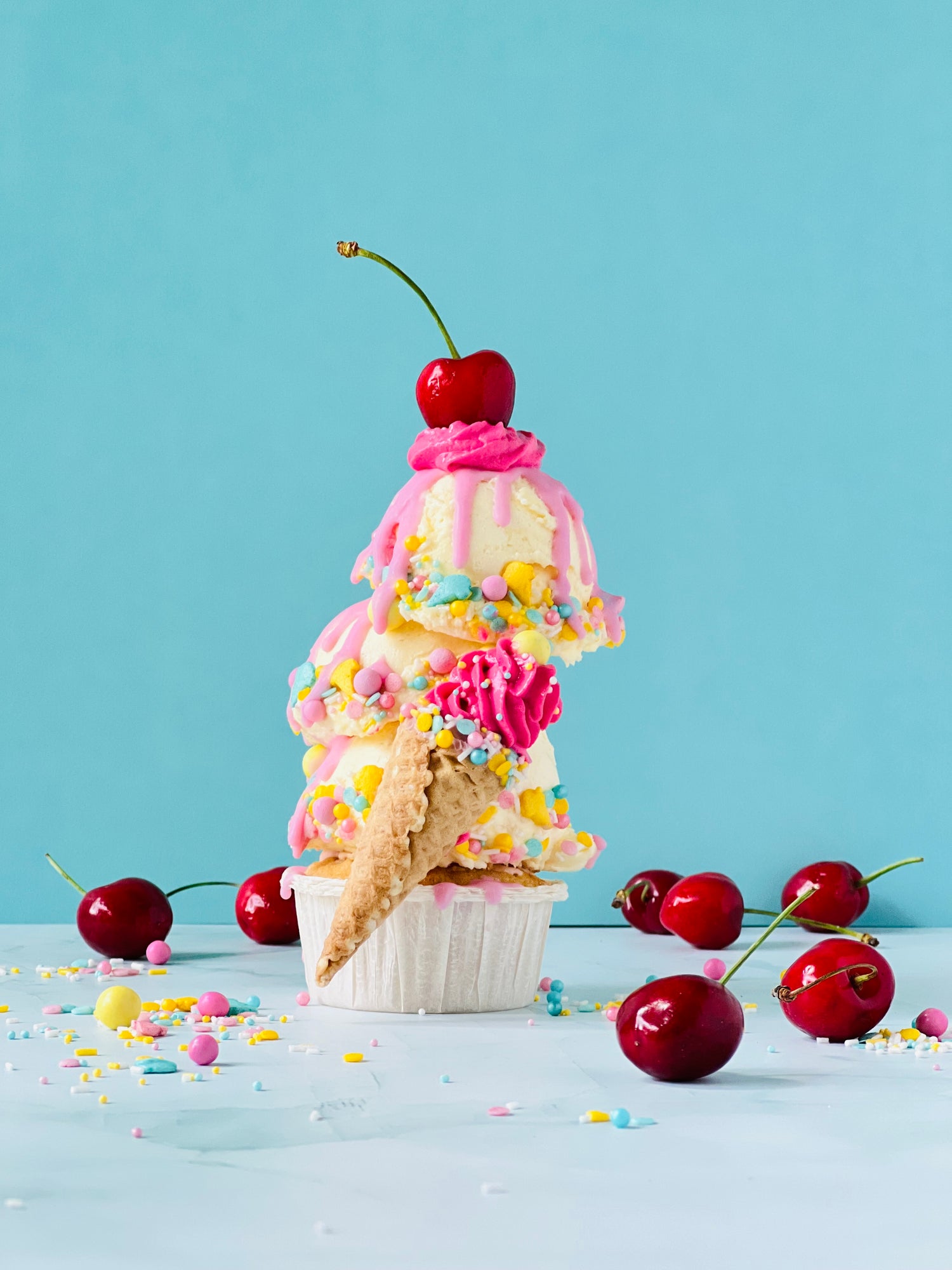 Ice Cream Edition
Our Selection of Ice Cream Sprinkle Mixes offers a Variety of stickless Mixes that are ideal for use on Ice Cream.
Colorful Mixes without Sticks
Single Coloured Mixes
Bead Mixes
Cocktail Collection


Sizes:
90g
180g
2kg Bag (4kg, 6kg, 8kg, 10kg...)
12.5kg Box
Feel free to contact us for more Information on larger Order Quantities or special Requests.
to the Mix Schleckomio ->
Colorful Mixes without Sticks
Discover our entire colorful Selection
You don't mind the Sticks in the Sprinkle Mix...

Discover our diverse Selection of classic Sprinkle Mixes and find the perfect one for your Ice Cream Creations. Browse through our Range and let yourself be inspired!